Romford and Ilford Family Chiropractic Reviews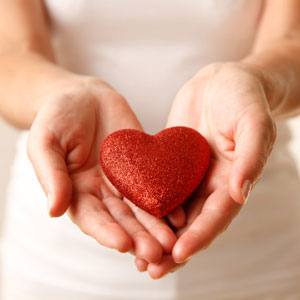 What Our Romford Patients Say
At Romford and Ilford Family Chiropractic we love when patients share with us their feedback and comments after chiropractic care. Please read our patient testimonials below to see what other people have achieved through their tailored treatment plans with us. Share your stories too! Click here to send us your feedback so that we can help to spread the word about the benefits of natural Romford and Ilford Family Chiropractic care. For more information, or to schedule an appointment contact us today.

Always Feel Heard!
Very professional and always willing to listen to any points of patience along with their concerns. -Duranne S.
Just Phenomenal!
Hysen is a phenomenal physiotherapist and chiropractor. I went to the clinic with severe arm, shoulder, and wrist pain. In only a few weeks the pain has been alleviated incredibly and the strength has increased tremendously. He has gone above and beyond in my treatments. All members of the clinic are lovely, friendly, and genuinely care about your health and support. They embody a true community. -Tracy A.
Feel Much Better!
I was suffering with constant back and groin pain. After a month I am not able to walk further without pain and feel much better in myself. -Jacqueline B.
Looking Forward to More
My mums consultant Dr Faulkner is highly passionate about his field and we found him to be extremely thorough giving a clear explanation. We would highly recommend him. Overall he is very professional. We are looking forward in seeing the difference following her treatment. -Manjulla B.
Impressed With Detailed Examination
I am impressed by the service and the thoroughness of how the service is delivered. I've had back pain for a few years and no one has gone through the level of testing and diagnosis to show me what's causing the issues. I have been to practitioners who have just gone to work on my back without actually showing me what the real issues are. With your clinic, my history was taken, I had an X-ray taken to which showed what the actually issue was and how it could be treated. I was quite impressed with the detailed examination that was done before treatment was started. The treatment is a bit expensive but I'd rather pay for something which is expensive and getting the right results. I would definitely recommend this service to anyone who I come across. Thanks for all your help. – Dudley T.
Such Piece of Mind
I really did not know what to expect, but when the Doctor started speaking to me, I just felt that I'm in a capable and good hands; someone who really knows what he is taking about- that gives me a great peace of mind; the rest I leave to God. Thank you! – Vakatawa M.
Improved our Health and Smiles
My Mum Sylvia and now the whole family are extra happy to receive the professional and personal commitment from Dr James and the team that has helped us work in harmony with our excellent potential already in our bodies their help has improved our health and smiles. Also Kim's excellent attitude and Hard work that helps us every step of the way, we are staying with you. Thank you so much everyone! – Angela B.
Very Honest & Trustworthy
Fantastic chiropractors, I was informed from the first consultation that I needed physiotherapy and at that moment in time any chiropractic work would be a waste money and that any work they did would have to be done again in the near future. Very honest and to the point I highly recommend this particular chiropractor. – Spencer C.
Very Thorough
The examination was very thorough with additional X-rays. This was far more thorough than I was expecting. Very professional practice that is far better than a previous experience I have had with another chiropractor. Can't wait to get started on the treatment. Would definitely recommend their services. – Lee M.
Very Welcoming and I Felt More at Ease
After being sent back and forth by the hospitals and GP, my friend suggested that I try out the place she visits regularly and has been very happy with the service she has received. I was able to get an appointment on the same day, I was made to feel very welcome for my first visit, after my consultation with Dr. J. Faulkner I felt more at ease with this step I have taken to get my current issues resolved. Thank you so much for listening. – Meena K.
Seeing Improvements
Over the past several years I have developed a weakness in my lower legs, this has affected standing and the way I walk. The effect makes me feel a little unstable and clumsy. The treatment Nader has applied to my legs has increased the feeling and movement in my legs and feet; this has improved my walking and my posture! I am half way through the treatments and expecting to see further improvements judging on what I've had so far. I would also recommend this treatment to others with a similar problem. – John
Pain Free
I was suffering from severe neck pain and lower back pain which I needed to take pain relief for. However, I was feeling no relief from the pain and so my father-in-law recommended I have a consultation with Dr James in an attempt to seek an alternative method of relieving the pain. I started to feel the benefits of the treatment by my 4th session. I now have complete pain free movement of my neck and the pain in my lower back has significantly reduced. – Anonymous
Amazing!
When I first walked or should I day crawled into the Romford and Ilford Chiropractic Clinic I was unable to walk, sit or stand; now after 6 weeks of treatment I fell like a new person. I feel like I have my life back and that my whole outlook on life has been altered. I have suffered from lower back pain for quite a while and being 27 years of age I decided that I needed to take action and I am glad to say that the minute I introduced Dr James into my life I knew he could help me fix myself. The physical and metal change within me has been amazing, I am now back doing the things I love and most importantly I am pain free. The help that not just Dr James has given me but from all his staff, when you are in so much pain just a smile from his staff was enough to make you forget the amount of pain you are in. I would not hesitate in recommending anyone to visit Dr. James; In fact my mother is now a patient at the clinic too. I will continue to visit Dr. James even when I am feeling good as to avoid feeling the way I did 6 weeks ago. I would urge anyone and everyone to do the same. – Anonymous
Improved Flexibility
I have been seeing Dr James for one month now and when I first came to the clinic I was very shy and didn't know what would happen to me so Dr James was joking a lot with me so I didn't feel like I was so scared, it helped me to relax and feel confident, I really enjoyed the testing from Mat and like the stickers Wendy gives me and the girls chat to me a lot, the muscle spasms have stopped in my legs since seeing Dr James and I like all my exercises I am given. I've been coming here for just a week and I can feel the improvement of my flexibility already. I feel great now. All thanks to Dr James. – Anonymous
Fantastic!
I came to the clinic after recommendation from a friend. I have been here for three weeks. When I first came I couldn't walk 200 meters without a great deal of pain. I am now able to walk two miles with just a bit of pain and also I am sleeping a lot better, its fantastic!! – Anonymous
Thank You
I have had a history of severe lower back pain over the last 6 years and have always gone to an osteopath when this problem occurred. I was under the impression that once you had back problems it would always be something that re-occurs every so often but after a friend recommended me to Dr. James Faulkner's chiropractic clinic, I quickly discovered that this is not necessarily true. After a thorough examination he was able to determine exactly what my problems were which were not just about my lower back but about the whole alignment of the spine. He set about correcting them by a series of adjustments and exercises, plus diet advice. He assured me that over a period of time if I follow this simple regime I should not suffer anymore back problems. Thank you to everyone at the clinic for everything you have done and continue to do. – Anonymous

Reviews for Romford and Ilford Family Chiropractic | 0208 2521010