Meet the Team
Dr. Dela Ackuaku
I'm Dr. Dela Ackuaku. I am a graduate of McTimoney College of Chiropractic. I have completed training in other chiropractic modalities that include Syntropy Full Spine adjusting and BGI posterior geometry. I have had a passion for alternative wellness for over 10 Years and in this time I have trained and worked as a sports massage and reiki therapist. My passion about the body's innate ability to be well and desire to support people to becoming well and and maintaining wellbeing lead me to train as a Chiropractor. I love the field of personal development and have participated in Unleash The within with Anthony Robbins and attended Abraham Hicks Seminars. My greatest passion by far are my 2 sons and a close second is my love for NBA basketball. I am excited to back at RIFC serving patients.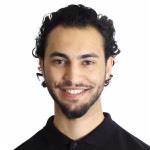 Hysen Tahiri – Therapist
I'm Hysen, I have gained knowledge from a medial osteopathic background that also following becoming a sports remedial therapist and bodymaster Practitioner. Over the years, gaining extensive experience in clinical practice and as a mobile therapist helping soothe aches and pains and ensuring my patients and clients feel better than before. I am also a sports therapist at some of Europe's top sports events such as MMA, football, tennis and various marathons.
Any injury, whether from an accident or wrong posture, can lead to discomfort and aches. When not treated on time, these can escalate and require surgical interventions. If you have injured yourself in the gym or playing a match, or you are experiencing the onset of aches for reasons that are yet to be determined, I can help alleviate these.
I use a unique fusion of therapeutic techniques rigorously designed to eliminate or diminish pain and restore mobility without recourse to drugs or surgery. I take pride in having helped several clients to experience relief and emerge free from pain after a few sessions. I have even helped identify critical symptoms that have enabled other health care professionals to obtain the necessary diagnosis from life-threatening conditions.
When being treated you can rest assured that I will always work in your best interests and towards a positive outcome. I aim to improve your quality of life and to restore your body's ability to what it was. The end goal is to improve your mobility, release tension, and minimise pain, as much as possible.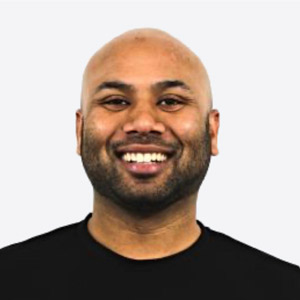 Abu – Massag Therapist
Abu is a compassionate and relatable massage therapist with extensive knowledge of the human body and muscular system.
Abu likes to treat his clients according to their individual needs, it may be for relaxation purposes, an energy boost or a specific condition that needs attention.
With a variety of techniques Abu can offer – there is something for everyone.
Click here to view the list of techniques.
Swedish or relaxation
Therapeutic massage
Deep tissue
Sports massage
Lymphatic drainage massage
Lomi Lomi
Table Thai massage
Hot and cold stones
Pregnancy massage
Reflexology
Indian head and Face lifting massage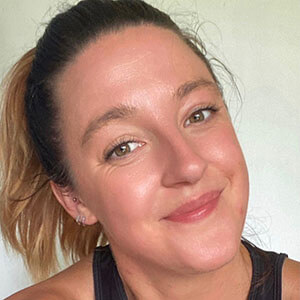 Emma – Sports Therapist
After competing in athletics for over 15years I decided to follow my life long dream to become a qualified Sports Massage Therapist, and to fulfil my passion of helping people become pain free and well on the way to achieving their own goals.
I have been a qualified Level 3 Personal Trainer for the last 12years and more recently have qualified as a Level 5 Sports Massage and Remedial Soft Tissue Therapist. I like to use my experiences as an athlete and a professional to really get the best results for my clients.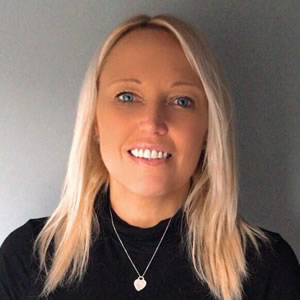 Kim McMeakin – Practice Manager
For over 7 years I have managed teams of Chiropractors. Working with Dr James and the team, we thrive in helping our clients through their Chiropractic journey and offer help advice on overall health and wellbeing. I have a very rewarding job and have the privilege in building relationships with our clients and seeing the improvements they make. We have a shared interest and passion at the clinic in practising what we preach! I enjoy my weekly sessions with my personal trainer and maintaining a healthy diet to support my busy lifestyle.. and of course being adjusted!
My team are friendly and will go the extra mile to support clients and colleagues alike. Be great to see you on clinic if you would like to learn more.


Karen S – Chiropractic Assistant
Although I am relatively new to working within chiropractic care, I know how beneficial it is for people's health and well-being. Having suffered for years with migraines, back and neck pain, within a few months of having treatment, my pain and migraines have virtually disappeared and now I just have regular maintenance adjustments with Dr James who keeps the migraines at bay.
The clinic is such a friendly and welcoming place to work, it's a constant hub of activity and it's great meeting both old and new patients and seeing their progression.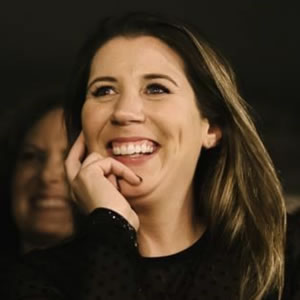 Aimee Faulkner – Chiropractic Assistant/Account manager
Aimee has been working at the centre for over 10 years and spends her time raising her young family and working here at the practice. Her qualifications lie in Naturopathy and aromatherapy and she utilises this knowledge in advice she prescribes to clients. Aimee is very passionate about natural healing and adopting a healthy lifestyle approach and loves to share these tips with our practice members.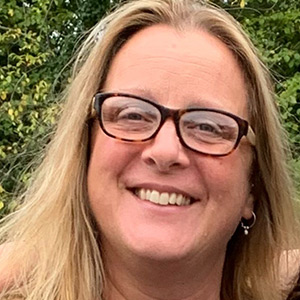 Jo – Chiropractic Assistant
I'm the newest member of the team and have to say I have been made to feel extremely welcome by staff and current clients. I have even had a few
adjustments with Dr James and already feeling the benefits.
I am a great believer in healing the body, to heal the mind and working here has shown me the importance of looking after your body. I now have
regular treatments with Dr James or Dela, we also have some great therapists here too. I'm looking forward to meeting more clients and helping them to feel welcome in our clinic.

Clinic Support Team
Alex, Sophie and Kerry

Romford and Ilford Family Chiropractic Team | 0208 2521010