Meet the Team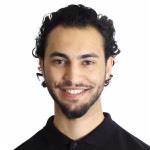 Hysen Tahiri – Physical Therapist
I'm Hysen, I have gained knowledge from a medial osteopathic background that also following becoming a sports remedial therapist and bodymaster Practitioner. Over the years, gaining extensive experience in clinical practice and as a mobile therapist helping soothe aches and pains and ensuring my patients and clients feel better than before. I have completed a certificate in Exercise and Pain Relief. I am also a sports therapist at some of Europe's top sports events such as MMA, football, tennis and various marathons.
Any injury, whether from an accident or wrong posture, can lead to discomfort and aches. When not treated on time, these can escalate and require surgical interventions. If you have injured yourself in the gym or playing a match, or you are experiencing the onset of aches for reasons that are yet to be determined, I can help alleviate these.
I use a unique fusion of therapeutic techniques rigorously designed to eliminate or diminish pain and restore mobility without recourse to drugs or surgery. I take pride in having helped several clients to experience relief and emerge free from pain after a few sessions. I have even helped identify critical symptoms that have enabled other health care professionals to obtain the necessary diagnosis from life-threatening conditions.
When being treated you can rest assured that I will always work in your best interests and towards a positive outcome. I aim to improve your quality of life and to restore your body's ability to what it was. The end goal is to improve your mobility, release tension, and minimise pain, as much as possible.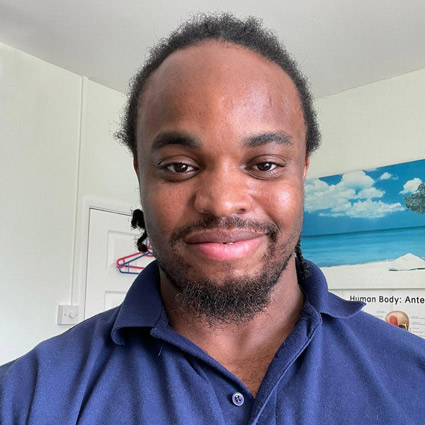 Peter – Massage Therapist
My name is Peter, I am a sports, deep tissue massage therapist now based in Romford and Ilford Chiropractic Centre.
I lead a very active lifestyle, training regularly at the gym as I recognise the importance of keeping fit. I became invested in sports massage when I hurt my lower back in 2013 it really helped me. I then wanted to use this to help others who need relief from physical pain.
With the combination of knowledge from Biometrical sciences, which I studied at Brunel University and my experience with years of training I ensure to provide the best care and advice to my clients. I have also completed a certification in Exercise and Pain Relief.
Peter completed the official Neuro-Linguistic Programming Course to improve communication and care for clients.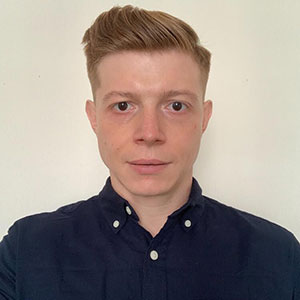 Mihai Albata – Chartered Physiotherapist
I have a B.Sc Physiotherapy since 2010 and Masters degree in Motor and Somato Functional Recovery- Rehabilitation 2014. I completed foundation training with Society of Musculoskeletal Medicine in London.
My extensive work experience includes sports therapy, Orthopaedics rotational physiotherapy in the NHS and musculoskeletal physiotherapy in private healthcare sector. These skills help me to deliver expert assessment and treatment, help to design individualised health programs for a wide range of conditions.
I lead a very active lifestyle and since an early age have been playing professional Handball in Romania (gold and silver medal achieved) and currently do CrossFit and weight lifting regularly.
My interest in Physiotherapy followed a knee injury I suffered. This showed me what was possible with the knowledge and skill to rehabilitate.
My passion is to help others return to sports activities, hobbies, etc, and have relief from pain.
Mihai completed the official Neuro-Linguistic Programming Course to improve communication and care for clients.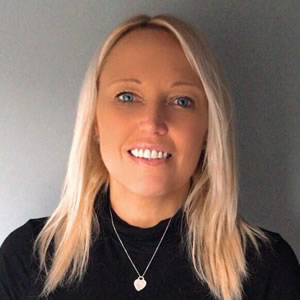 Kim McMeakin – Practice Manager
For over 7 years I have managed teams of Chiropractors. Working with Dr James and the team, we thrive in helping our clients through their Chiropractic journey and offer help advice on overall health and wellbeing. I have a very rewarding job and have the privilege in building relationships with our clients and seeing the improvements they make. We have a shared interest and passion at the clinic in practising what we preach! I enjoy my weekly sessions with my personal trainer and maintaining a healthy diet to support my busy lifestyle.. and of course being adjusted!
My team are friendly and will go the extra mile to support clients and colleagues alike. Be great to see you on clinic if you would like to learn more.
Kim completed the official Neuro-Linguistic Programming Course to improve communication and care for clients. Karen S – Chiropractic Assistant
Although I am relatively new to working within chiropractic care, I know how beneficial it is for people's health and well-being. Having suffered for years with migraines, back and neck pain, within a few months of having treatment, my pain and migraines have virtually disappeared and now I just have regular maintenance adjustments with Dr James who keeps the migraines at bay.
The clinic is such a friendly and welcoming place to work, it's a constant hub of activity and it's great meeting both old and new patients and seeing their progression.
Please note that I had left the clinic briefly for personal reasons and pleased now to be back.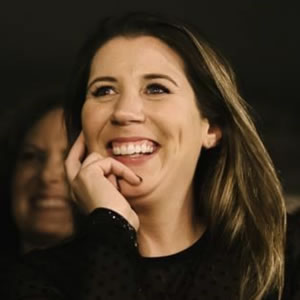 Aimee Faulkner – Chiropractic Assistant/Account manager
Aimee has been working at the centre for over 10 years and spends her time raising her young family and working here at the practice. Her qualifications lie in Naturopathy and aromatherapy and she utilises this knowledge in advice she prescribes to clients. Aimee is very passionate about natural healing and adopting a healthy lifestyle approach and loves to share these tips with our practice members.
Aimee completed the official Neuro-Linguistic Programming Course to improve communication and care for clients.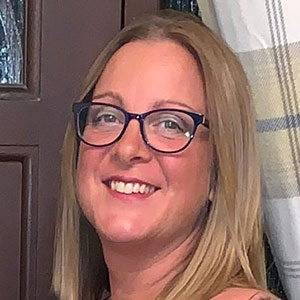 Jo – Chiropractic Assistant
I'm the newest member of the team and have to say I have been made to feel extremely welcome by staff and current clients. I have even had a few adjustments with Dr James and already feeling the benefits.
I am a great believer in healing the body, to heal the mind and working here has shown me the importance of looking after your body. I now have regular treatments with Dr James or Dela, we also have some great therapists here too. I'm looking forward to meeting more clients and helping them to feel welcome in our clinic.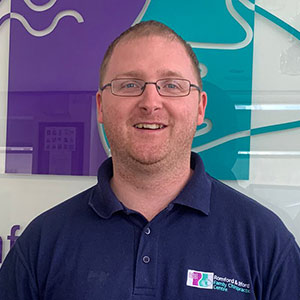 Lee – Chiropractic Assistant
After taking part in events such as Tough Mudder and Spartan races, I decided that I wanted to become a qualified Level 3 Personal Trainer.
Even after getting my qualification, I was still interested in learning more about how the body works, and how it's all linked together. This is when I then decided to take a course to become a Biomechanics Coach.
6 years after qualifying as a Personal Trainer I am still interested in learning more about the human body and how it works, whilst helping others to learn how it all links together.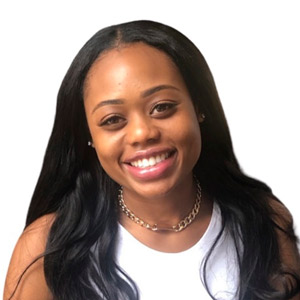 Paige – Chiropractic Tech Assistant/Massage
I'm Paige, I am a graduate of Sport and Exercise Science. Throughout my degree I have thoroughly explored the scientific principles and techniques that underpin health, wellbeing, and sporting performance. My knowledge surrounding the bodies biomechanics have enabled me to confidently recommend exercise/rehab programmes and nutritional advice to improve performance, influence positive life-style changes and over well-being. I am certified in Exercise and Pain Relief.
Alongside my studies I have worked as a fitness instructor, gymnastics coach and lifeguard. Sport has played a massive part in my life from an early age. I have competitively fenced for the London youth and played football against Arsenal youth, embarking on an opportunity to train at the David Beckham Football Academy. I enjoy trying new things, achieving results, and working as part of a team. My passion stems from seeing people enjoy and improve their lifestyle, I aim to provide the resources and knowledge so that people will be able to confidently improve their healthy independently.
Paige completed the official Neuro-Linguistic Programming Course to improve communication and care for clients.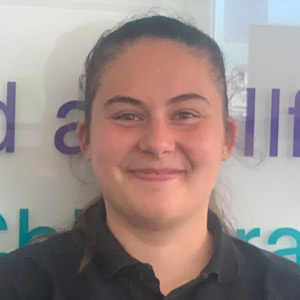 Sabina – Chiropractic Tech Assistant
My name is Sabina and I am an undergraduate student studying chiropractic. Being a part of this clinic has allowed me to experience how treatment can improve the quality of life. The clinic has also encouraged me to expand my knowledge on how different types of physical activity can improve the body allowing more movement and function.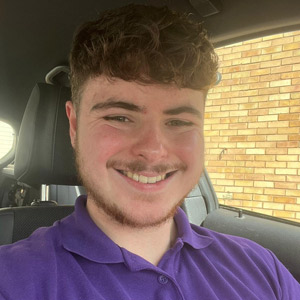 Mason, Chiropractic Tech Assistant
I'm Mason, I am a chiropractic student studying at London Southbank University and a sports massage therapist.
My passion is helping others reach a better state of health through hands on work and giving advice for a better lifestyle. I have a sporting background since I used to compete at a semi professional level in football. Now I focus on keeping fit and healthy through attending the gym and have helped a number of individuals reach their goals.
Working at the clinic has allowed me to expand my knowledge and has given me a golden opportunity to learn from the best. I have enrolled on courses such as rock taping, Theragun and have been inspired to attend a gonstead training course. I am eager to learn more and develop my clinical skills. Kerry
Bio coming soon!


Romford and Ilford Family Chiropractic Team | 0208 2521010