Paediatric Chiropractic at
Romford and Ilford Family Chiropractic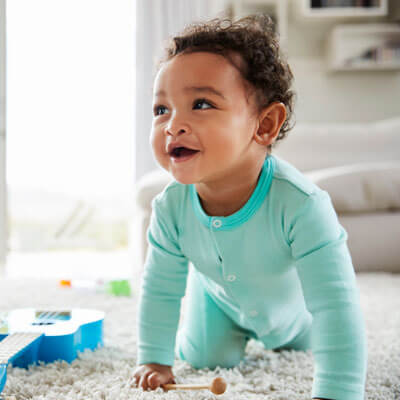 Just like an adult, children and babies have a spine and brain that need to be healthy. Dr Faulkner has undertaken five separate paediatric courses to ensure he can provide safe, effective care for babies and children. His patients have included twin babies, one of which was delivered by C-section. The baby had reflex and couldn't hold down breast milk.
Knowing something was wrong, their mother brought in both babies. Dr Faulkner checked them both and used a gentle fingertip pressure to relieve neurological tension. When you bring your children to Romford and Ilford Family Chiropractic, they'll have the best chance at thriving.
Chiropractic for Newborns
According to Developmental Medicine & Child Neurology, the birth process is "potentially a traumatic, crippling event…" Knowing this, we must consider how the birthing trauma affects your newborn. You can only have their spine properly evaluated by a chiropractor. The neck and upper spine can be tugged out of the birth canal. Forceps and suction devices can cause further misalignments.
A misalignment can profoundly affect your baby's nervous system health and overall well-being. By having them under chiropractic care, your baby may have a better chance at having a fully functioning nervous system.
Older children take painkillers for their discomfort. There is, however, studies that show aspirin and ibuprofen can cause kidney damage that is life-threatening. Treatment in intensive care can be required for up to 3% of children. If your children is 5 years or under, they tend to have the most serious reactions. The kidney damage can be lasting, too, and even worsening as they age.
We ask that you bring an extra muslin cloth or blanket in with you. Let us know if you'd like to bring your pram and we'll reserve the front room for you to park it in. You can always have your other children accompany you, too. Be sure to have an extra nappy as babies tend to go to the toilet straight after an adjustment.
If your child is older, know that we'll speak directly to them and build a rapport. We'll talk, laugh and make it fun so that your child feels comfortable. We can often adjust them while they're on your lap or lying on you. We'll adapt to their needs and comfort level.
Contact Us Today
Learn more about how your child may be able to benefit from paediatric chiropractic Romford. Call our team now! We have same-day visits and are open late.
CONTACT US »

Paediatric Chiropractor Romford, Essex, Gidea park, Emerson Park, Hainault | 0208 2521010