Physiotherapy at
Romford and Ilford Family Chiropractic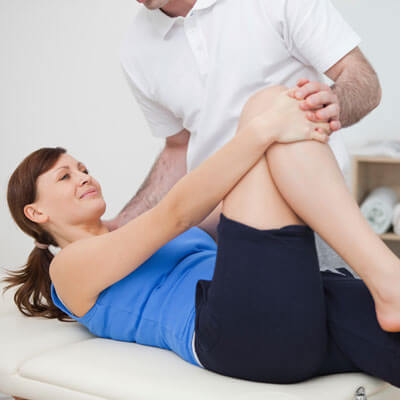 Physiotherapy is a non-invasive method to address problems in the discs, joints, nerves, tendons, muscles, and ligaments. It may also help relieve pain from sports injuries, and any related weakness or stiffness.
At Romford and Ilford Family Chiropractic, we complete a full assessment of your condition to create a unique care plan for your specific needs. We're here to help you regain your pre-injury fitness level and strengthen your body to prevent future injuries.
How Does Physiotherapy Help?
Physiotherapy focuses on how the body moves and functions as a whole. Your therapist can help you perform stretches and strengthening exercises, and also use manipulation techniques to address certain conditions.
Physiotherapists may work with a number of diverse conditions, including
Breathing problems
Pre/post-operative rehabilitation
Sport injuries
Postural problems
Back and neck pain
Extremity pain
Muscle, ligament, and tendon problems
Sprains and soft tissue injuries
Balance and flexibility problems
Chronic fatigue and weakness
TMJ
Vertigo
Headaches and migraines
Working with you to ensure pain-free movement is one of our primary goals.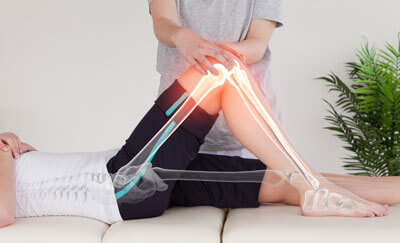 Therapies and Techniques
Your physiotherapist may use several therapies and modalities to help reduce your pain and restore function, such as
Mobilisation
Soft tissue massage
Neuromuscular electrical stimulation
Taping
Individual exercise programmes to strengthen and progress function
Cyriax approach—a physical therapy method focused on treating soft tissue lesions in the body. Proven to address conditions affecting tendons, ligaments, muscles, and bursa along the cervical, thoracic, and lumbar spines of the body.
Chiropractic and Physiotherapy
Traditional chiropractic focuses on the alignment and function of the spine and pelvis, and the nervous system. Manual manipulation techniques are most often used to correct structural issues.
Adding physiotherapy to the care plan before chiropractic helps the adjustment go deeper and hold longer. After chiropractic care, it may help with any discomfort. In both cases, it's clear that chiropractic and physiotherapy complement each other.
What to Expect
Before you come to the practice, we ask that you wear comfortable, loose-fitting clothing to allow us to easily see the skin, joints, and muscles around your injury. When you arrive, a new patient screening form will need to be completed.
Your physiotherapist, Mihai Albata, MCSP HCPC, has earned a Master of Science in Motor and Somato Functional Recovery- Rehabilitation in 2014, and a Bachelor of Science in Physiotherapy in 2010. He has also received training at the Society of Musculoskeletal Medicine.
Schedule a Visit Today
Physiotherapy has many health benefits for our patients. Let's discuss whether it's a good option for you. Insurance is accepted. Contact the practice today.
CONTACT US »

Physiotherapy Romford, Essex, Gidea park, Emerson Park, Hainault | 0208 2521010